With the digital age upon us, personal contact is becoming less popular. Every day, cellphones, email, voice mail, and blog almost make seeing a person unnecessary.
The main problem with digital communication is, we tend to forget all about etiquette.
The internet is a world within itself; with that, there are specific guidelines that we should follow. The list I have compiled is not in any particular order.
6 Tips on Proper E-mail Etiquette
1 – Don't assume everyone knows everything
We are still very much in the infancy stage of the internet; that being said, every day, thousands of people surf the internet for the first time.
That fact alone is astounding. It almost doesn't seem very easy to believe that millions and millions of people have never surfed the web or even checked their email.
That means everyone does not know the obvious things that most people know about computers. I clearly remember when someone took the time to show me how to cut and paste; now, I have cut and paste keys on my keyboard.
2 – Take time to read emails; if not interested, unsubscribe
People spend good money to send you an email. We all know spam is terrible, and as technology advances, its days are indeed numbered.
The email that we subscribe to by requesting info or by purchasing something should be welcome. Take the time to read their offer; you were interested at some point in what they had to say.
If you are no longer interested, unsubscribe from their mailing list. Don't waste your time (or theirs) if you are not interested any longer.
3 – Respond to email and blog posts as soon as possible
People trying to get businesses started on the internet rely on other people for many different things; if someone asks you a question, answer them quickly, they may be waiting for your reply to reply to someone else.
4 – Kill em with kindness
It is straightforward to be misunderstood; without seeing facial expressions and other forms of communication in person, it is easy for someone not to realize you were making a joke or being sarcastic.
5 – Don't forward an email with your whole mailing list on it
When you receive those emails from someone with the jokes or inspirational stories before you pass them on, please copy and paste them in a new email, so you are not sending all the email addresses attached all over the internet. If that is too much work, don't forward it at all.
6 – Check out offers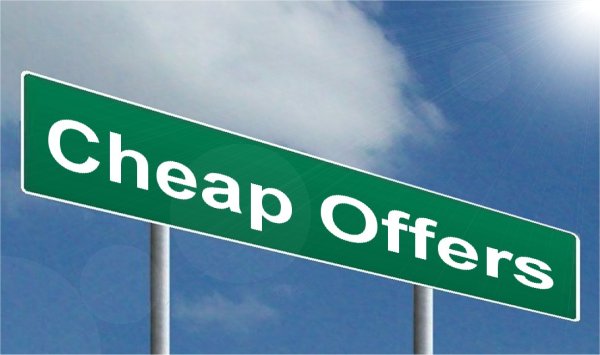 If an email gets passed all your anti-spam software, read it. It is well documented that there are millions of bogus offers on the net, but there are also millions of legitimate ways to make money on the net.
One of those legitimate offers that could be the key that opens the door to a world of financial freedom may be in your inbox right now.
Download My Bundle Social Media eBook Course:
Learn how to market on Facebook, Twitter and Instagram. Three courses for the price of $1!
3-in-1 Ultimate Social Media Marketing Course
Need More Traffic?
If you found this article helpful, then you may want to download my FREE PDF. In this PDF, I offer you over 120+ traffic sources for your business.
If you are not collecting emails, I highly recommend that you do because, as a blogger, YOU WILL NEED TRAFFIC. The best way to get consistent traffic is to build your own list.
I use Getresponse and have been building my list in the past two years.
If you have an email autoresponder and would like that QUICK traffic to your LANDING PAGE to build your list up, then try Udimi.
This is an email list-building site where you can pay someone to place your landing page in their email list and grow your list.